Cross Translator
Cross platform Java based data translator for EDI X12, HIPAA, EDIFACT, XML translations. Database support provided via JDBC. This product is mostly used by programmers to bring translation capabilities to Java based software products or services.
Download
Cross Translator v1.24. 28Mbt .exe file. 20 day trial.
Windows: XP/2008/2012/Vista/7/8/10
Download
Developer SDK package. 3Mbt zip file.
Java
Features
Any-to-Any data translator
Map Editor takes care of translation complexity with easy to use interface
Application integration using Java and external plug-ins (requires Developer SDK license)
Comes with over 5000 pre-build templates
Templates for basic maps such as ANSI X12 837, 835, 810, 850
EDIFACT templates such as DESADV, INVOIC, ORDERS
Example: from XML to EDI messages and from EDI to XML
Translation and import of data into relational databases using JDBC
Cross platform. Pure Java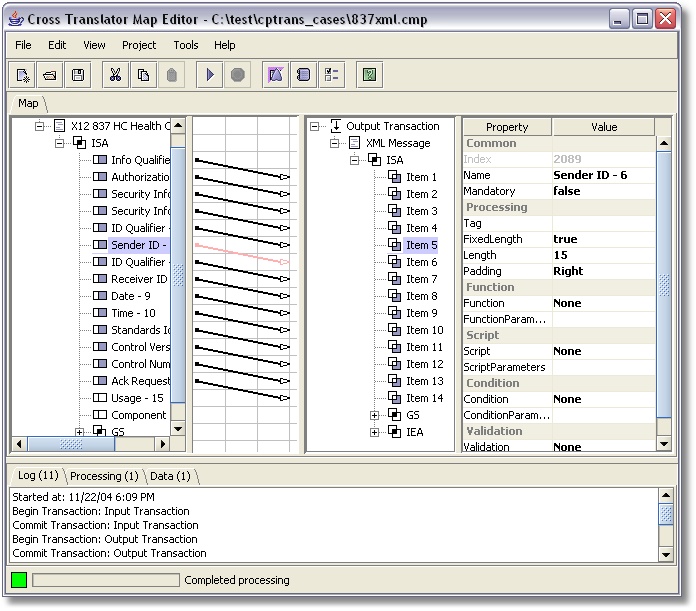 Included Tools
Map Editor
GUI based translation execution tool
Command line translation tool
Developer SDK for Java
Documentation
Beginners Guide to EDI X12 (including HIPAA) PDF file
Cross Translator Users Manual PDF file
Cross Translator Developer Manual PDF file